The Challenge: Virtual Factories is a group of 3D printing service providers, were finding a solution to streamline their quote generation process that providers faster, accurate and reliable 3D printing quotes.
The Solution: Virtual Factories Integrated Innovana3D, a SaaS based solution for instant quote generation. Innovana3D also helped Virtual Factories to capture online leads effectively.
The Result : By implementing Innovana3D, Virtual Factories significantly improved their operational efficiency, enhanced customer experience, and increased their competitive edge in the rapidly growing 3D printing industry.
Introduction
Virtual Factories, a consortium of 3D printing service providers, recognized the need for a more efficient and accurate quoting process to better serve their customers. To address this challenge, they implemented Innovana3D, a cutting-edge digital quoting system specifically designed for 3D printing applications.
Challenges Faced by Virtual Factories
Prior to implementing Innovana3D, Virtual Factories encountered several challenges in their quoting process. These challenges included time-consuming manual calculations, inaccuracies in estimating material costs, and a lack of a unified system to generate consistent and competitive quotes. These issues hindered their ability to respond quickly to customer inquiries and often resulted in delayed and inconsistent pricing information.
Solution: Innovana3D
Virtual Factories integrated Innovana3D into their existing website to automate and streamline their quote generation process.
Innovana3D offered a range of features, including:
Material Database: Innovana3D provided a comprehensive database of 3D printing materials, allowing Virtual Factories customers to accurately identify material based on specific project requirements.
Instant Cost Calculation: Using Innovana3D, the customers of virtual factories could get instant 3D printing quote for their CAD files. This reduced the time for generating quotes from 2-3 business days to just few minutes.
Customization Options: Innovana3D allowed Virtual Factories to define pricing parameters, including profit margins, discounts, and bulk order rates. This feature enabled them to tailor quotes to meet the unique needs of each customer.
Quote Management: The system offered centralized quote management, enabling Virtual Factories to track, revise, and resend quotes easily. It also provided a historical record of quotes, facilitating accurate analysis and future pricing adjustments.
Results and Benefits:
The implementation of Innovana3D brought about several significant benefits for Virtual Factories:
By automating the quoting process, Virtual Factories experienced a substantial reduction in the time required to generate quotes. The system's instant cost calculation feature eliminated the need for manual calculations, resulting in faster response times and improved customer satisfaction.
Innovana3D's cost estimation algorithms improved the accuracy and consistency of Virtual Factories' quotes. The system eliminated human errors and ensured that pricing was based on up-to-date material costs, resulting in reliable quotes that accurately reflected project requirements.
Virtual Factories' customers benefited from the streamlined quoting process. The faster response times and accurate quotes improved communication and trust, leading to increased customer satisfaction and loyalty.
By leveraging Innovana3D, Virtual Factories gained a competitive edge in the 3D printing industry. They were able to provide competitive quotes while maintaining profitability, attracting new customers and securing repeat business.
Conclusion:
The successful implementation of Innovana3D enabled Virtual Factories to overcome the challenges associated with their traditional quoting process. By automating cost calculations, improving accuracy, and enhancing customer experience, Virtual Factories achieved increased operational efficiency and gained a competitive advantage. This case study demonstrates how innovative technologies like Innovana3D can revolutionize quoting processes within the 3D printing industry and improve overall business performance.
About Innovana3D
Innovana3D is a SaaS (Software as a service) based solution for the manufacturing industry for quote generation and order management process. The young, new-age solution is a cloud-based solution offered by the Dixit System, reflecting engineering excellence. Innvoana3D has a wide range of customization to increase sales and customer satisfaction.
For Free Demo, schedule an appointment at: https://calendly.com/dixit-systems/innovana3d-demo
About Virtual Factories
Virtual Factories help business owners run profitable 3D printing microfactories under the Virtual Factories brand. By joining our globalized network, operators gain access to our customer marketplace, helping us reshore manufacturing.
https://www.virtualfactories.io/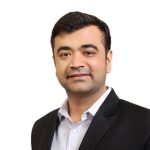 Chinmay Saraf is a scientific writer living in Indore, India. His academic background is in Mechanical Engineering and he has substantial experience in Fused Deposition (FDM) based Additive Manufacturing. Chinmay possesses M.Tech. in Computer-Aided Design and Manufacturing (CAD/CAM). He is enthusiastic about 3D printing, product development, material science, and sustainability. He also has a deep interest in "Frugal Designs" to improve the present technical systems.