The essential elements of a successful manufacturing service are customer delight and constant business development. At Innovana3D, we believe our RFQ solution can be a sales booster for your manufacturing service. Additionally, there are several other ways by which it can act as a sales catalyst for your organization. The article explores six features of Innovana3D modern RFQ experience that can improve sales and ensure digital transformation.
Provide an exceptional customer experience for RFQs on your website
If you had to choose yourself, would you rather fill out this form to get an RFQ or …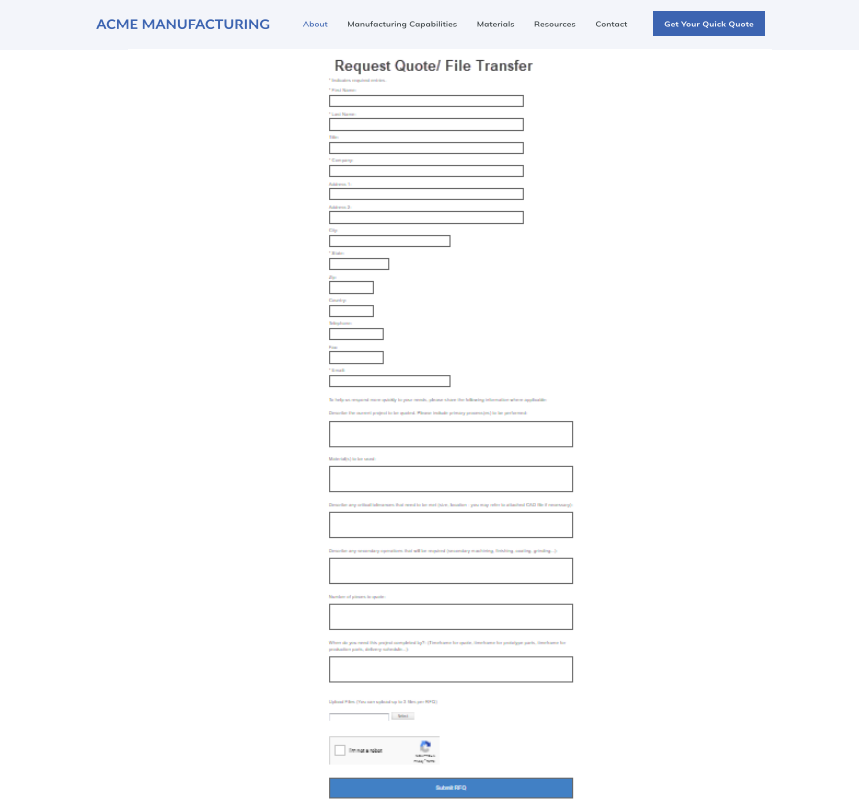 … would you rather order from a Manufacturing Service Provider who provide Instant Quotes, 3D Visualization of uploaded files with Design for Additive Manufacturing (DfAM) / Design For Manufacturing (DFM) feedback, provides visually richer information about available materials, colors, and finishes, provide a seamless checkout process, track order status like the one seen in the video below?
We believe the answer is without a doubt the later one.
Innovana3D's RFQ solution is an intelligent alternative for the traditional quotes generating process. The solution improves customer experience by providing them with an easy-to-use platform on which they can upload the part file, select desired material, color, and finish and instantly order the part without any hassle or delay.
Adding Innovana3D's RFQ system on your website could boost your sales and revenue as it provides a more delightful experience to order parts from your manufacturing service.
Build customer trust by providing data security of their Intellectual Property
Industry 4.0 offers tremendous potential for innovation and growth for Manufacturing Service Providers. However it also poses news risks and challenges.
Cybersecurity is one of them.
A recent survey by IBM Security discovered that manufacturing facilities have become the prime target of cyberattacks and cyber criminals.
Majority of small and medium Manufacturing Service Provides do not have the capital nor the expertise to prevent themselves from such cyberattacks.
Innovana3D's cloud based solution offers ability to provide ITAR compliance and hosting data on AWS GovCloud providing best in class cybersecurity. Its state of the art security features thwart and minimize threats of cyberattacks that can be easily be target of on-premise servers in the manufacturing facility that are not patched and don't have a dedicated cyber security professionals to maintain and update the servers.

Effective Quotes Management and Operations on the Shop Floor
Innovana3D's quotes management solution provides a dashboard (*coming soon) that helps the teams to manage and prioritize the orders. In addition, it also eliminates the process of managing the CAD files manually. We believe the solution will reduce the probability of human errors, save time, and improve the operations on the shop floor.
All of this improvements in productivity and efficiency will allow your Manufacturing Service to process orders in less time and allow you take on more orders resulting in increased revenue for your business.
Gain Customer Insights and Cross-selling
It is no secret that understanding your customers is the key for a successful business. Manufacturing Service Provider are no different. Through Innovana3D's RFQ solution, the manufacturing service providers can effectively organize the customer data and gain insights to improve your service. Additionally, the data can help identify customers needs that were overlooked before, providing an opportunity for cross-selling.
Inbound Marketing and Improved Decision-Making for your customers
Innovana3D provides a one-of-a-kind 3 Additive Manufacturing Material Database, which helps the customer to make material selection decisions.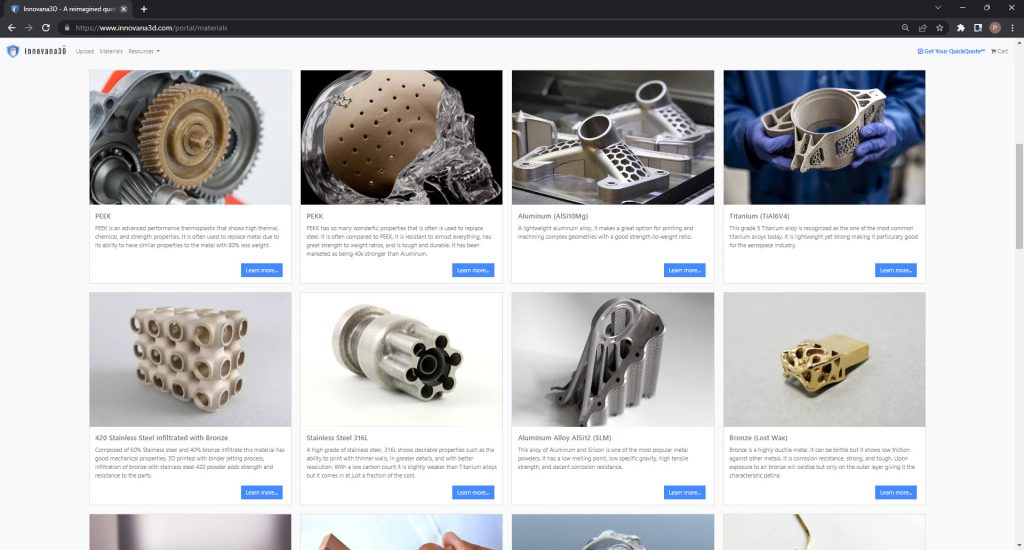 The database provides customers with information on mechanical properties, applications, cost, available colors and finishes for each materials and more. This feature allows for inbound marketing and ensures that customers get the correct engineering information for part production.
We hope the tips mentioned here helps you with your Manufacturing Service business. Keep making those parts!
---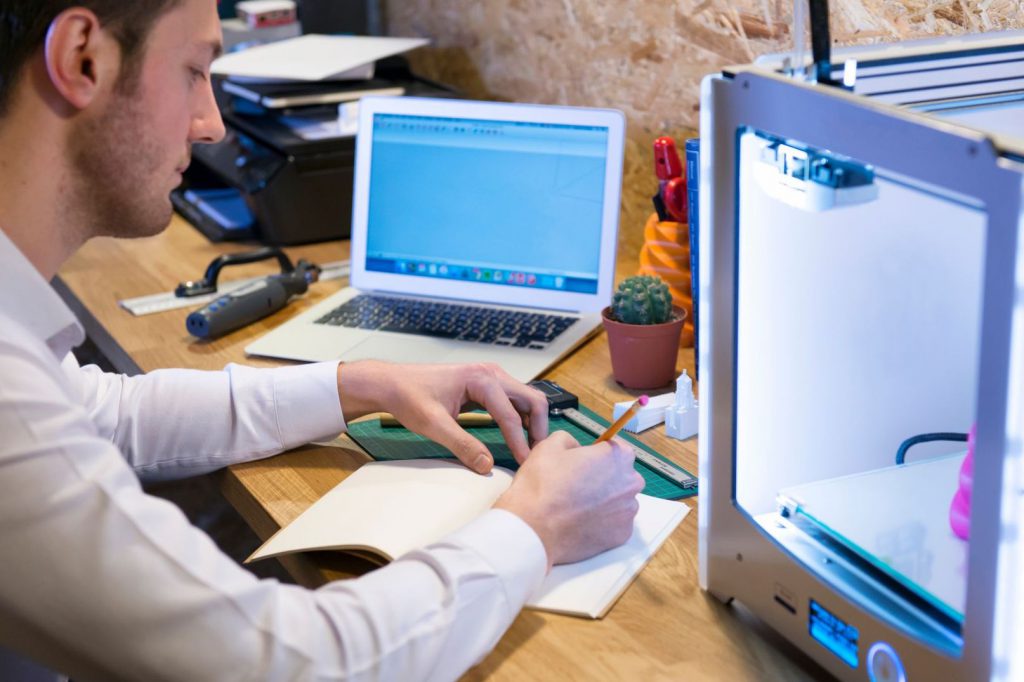 Boost revenue of your manufacturing business and have peace of mind by running operations more effectively.
---
Join Private Beta for Discounted Pricing and Early Access