Are you an Additive Manufacturing Service Provider or a Contract Manufacturer who has just started or is planning to start a new Job-Shop and trying to figure out how to boost your visibility, get customers, and provide great customer service? Then here are some quick tips from the Innovana3D team that you must not miss to grow.
Register your Manufacturing Service Business as a separate legal entity like Limited Liability Company (LLC)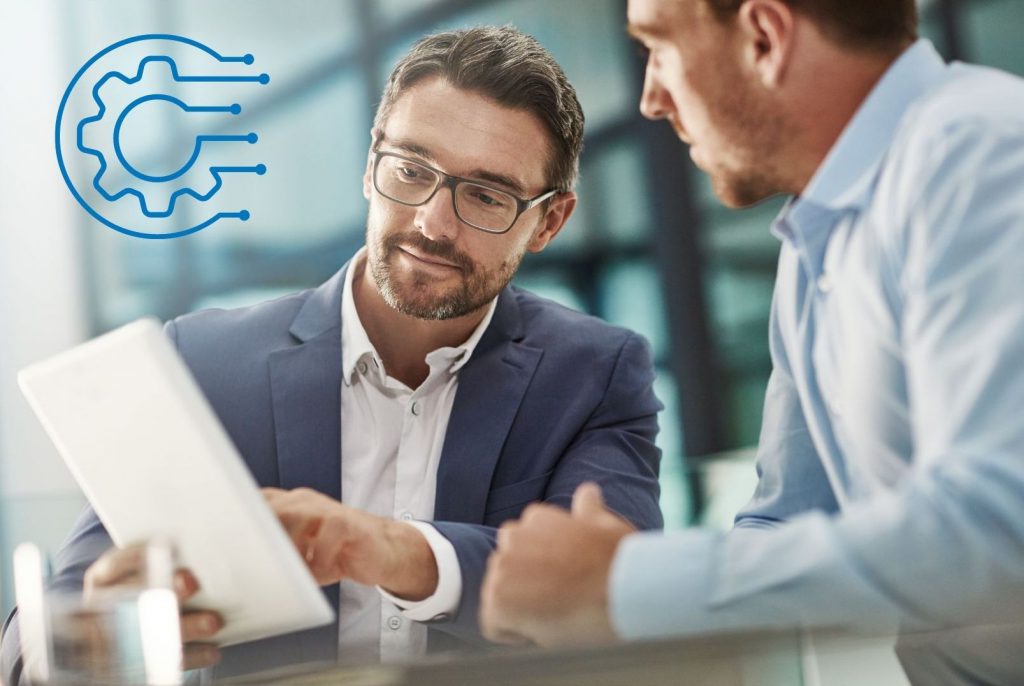 One of the main advantages of registering your Manufacturing Service business as a separate legal entity like a Limited Liability Company (LLC) is having a legal name and credibility in the business space. The other advantage is the protection of personal assets in case of a lawsuit and gaining certain tax benefits. Further, the rights of employees and employers are protected in case of any discrepancy. Having a separate legal entity also instills financial discipline by separating your personal finances from your business finances.
LLCs are not the only type of company that you can incorporate for your manufacturing business. There are various other options like Sole Proprietorship, Single Member LLC, C Corp and so forth. Depending upon your personal situation and preferences, what type of legal entity is best for you will vary . We recommend you have a look at Legal Zoom or similar service for more details. If you have access to corporate lawyer that you can consult with then it is great too but often that option is more expensive.
Get your logo, business domain, and website up and running
There are numerous ways to go about building your website. If you are a DIY type of person, we recommend you to check Webflow, Wix, SquareSpace for designing your website. They have lot of professionally designed pre-built templates that you can adapt for your own manufacturing business. They also offer business domains for nominal annual fees. We recommend getting a business domain because a business domain helps you look professional and increases the chances of getting a reply from potential customers.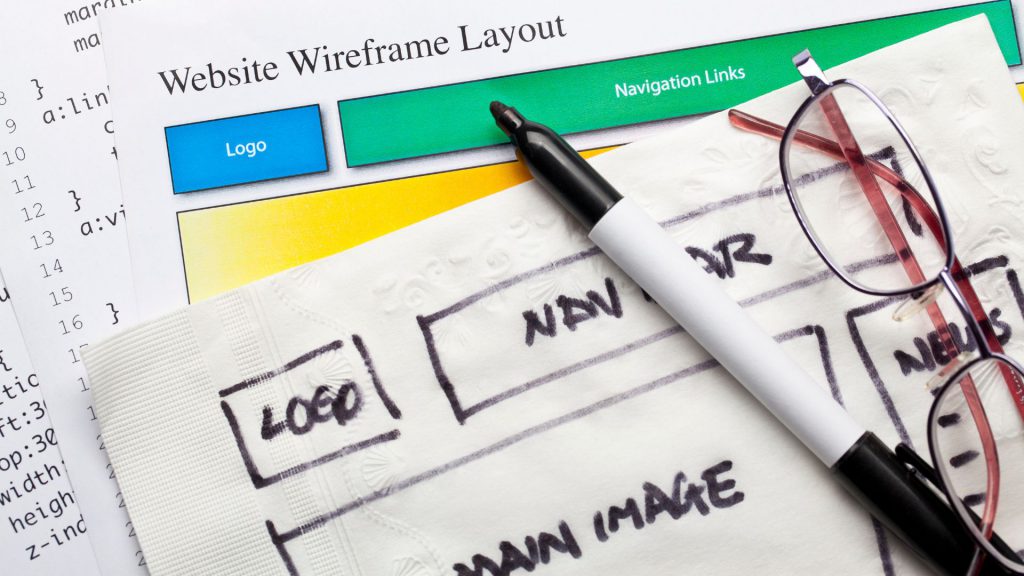 Your business logo will help you standout and it is something that should not be overlooked. Your logo should reflect your company's culture and philosophy. The logo is something the customers will identify and is required for various business documents. There are numerous freelancing websites where you can find great graphics designers at affordable prices to design a professional looking logo for your business. Upwork, Fiverr, Freelancer.com are some of the prominent websites where you can search for freelancers.
The customer gets initial information about your job shop through your website; hence, a website is critical for a business. In addition, it's a great medium to display your capabilities, team members, and achievements. Forbes published a really good article regarding importance of a website for your businesses and this article points out why a company website is critical for manufacturing business.
Invest in some high-quality photos, videos, and graphics of your Manufacturing Service's capabilities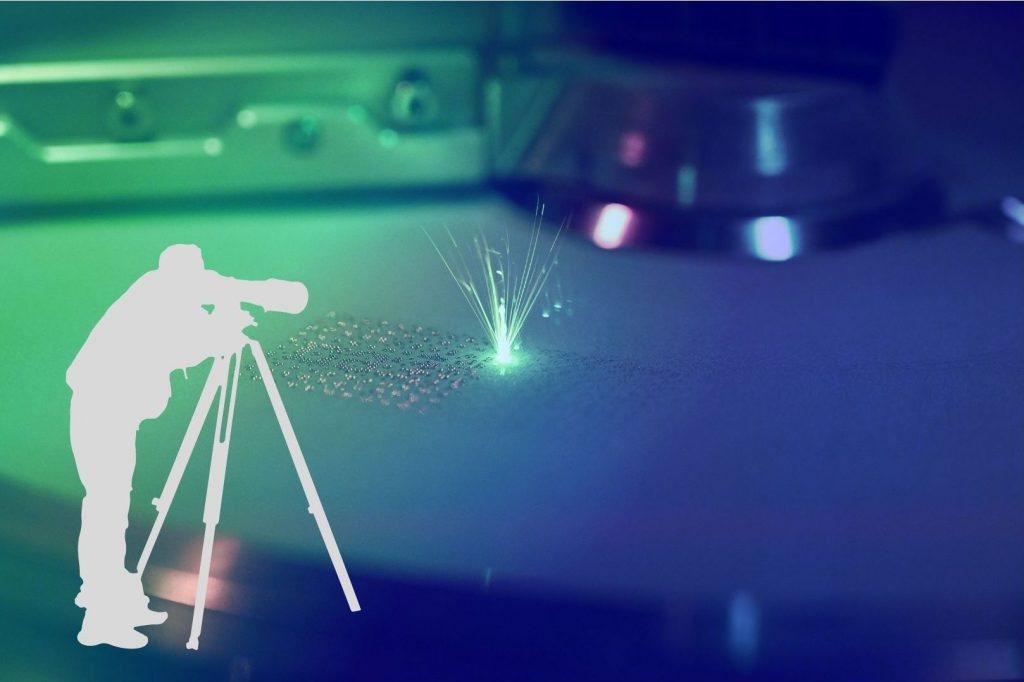 To represent your Manufacturing Service's capabilities in the best possible light and to improve the quality of content, you should take some high-quality images and graphics of various processes, machines, and complex jobs produced in your facility. In addition to this, shooting some videos, such as customer testimonials, technical interviews, and knowledge videos, can help you build customer trust and generate more leads.
Kickstart your social media accounts
Social media platforms like LinkedIn, Facebook, Twitter, YouTube, Instagram, TikTok are great ways to spread the word about your new job shop, showcase its capabilities and even differentiate yourself by adding little personal touch. They help your potential audience know about you and are great platforms to connect with customers and learn about trending technology.
Managing multiple social media accounts can be overwhelming and challenging, so we recommend scheduling software like Hootsuite to help you post regularly and on multiple social media platforms simultaneously using automation. However, be mindful that the type of media that works on one platform may not necessarily work on a different platform. For example, a quirky video on TikTok might not be appreciated on a more professional platform like LinkedIn. In that case, you may have to experiment a little bit and create content that is more in line with the nature of users on a given platform. We recommend you to check this blog by WordStream for managing your social media activities more effectively.
Additionally, as a Manufacturing Service Provider, LinkedIn is one of the most important social media platforms you must not miss. LinkedIn is great for creating and nurturing Business to Business (B2B) contacts. This is because most companies and business owners who are the decision-makers in business-to-business marketing are personally present and respond on LinkedIn.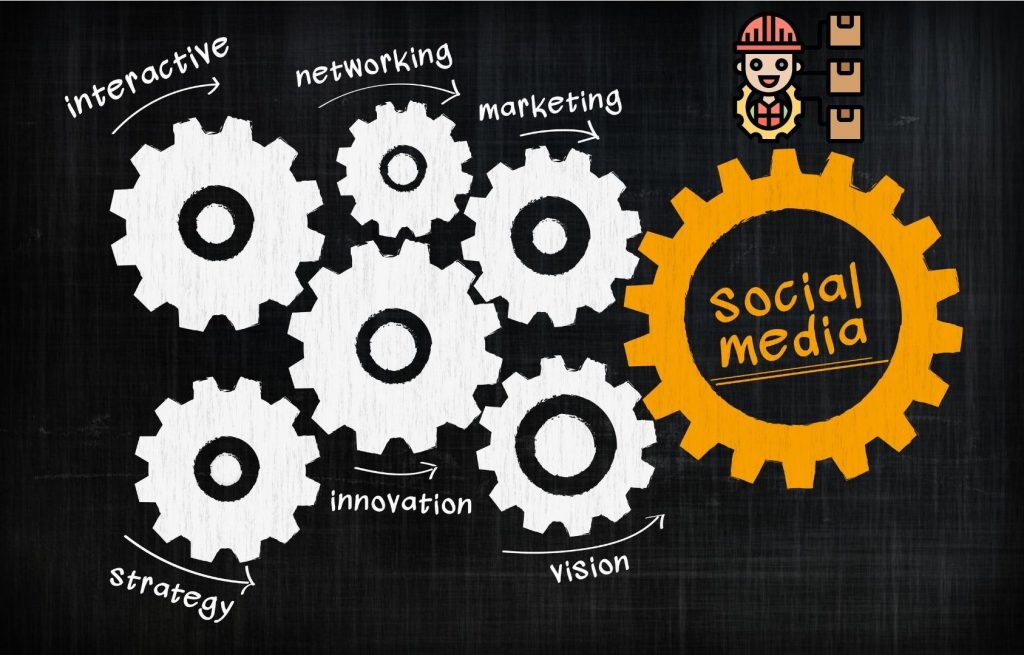 List your Manufacturing business in various business directories
Listing your business on business listing sites is a great way to generate new business leads. It helps potential customers directly connect with your company and builds customer trust through a system of reviews and recommendations.
Check out some popular business listing platforms. You can also drill down a bit a find listing platforms that are specific to the industry you serve like 3D Printing Business Directory. That will help you generate more qualified leads.
Get a Request for Quote (RFQ) Software
Every new job starts with a Request For Quote (RFQ). A request for quote software like Innovana3D which easily integrates with your own website can help you save time on the quote generation process and transform your customer experience.

Today's customers expect quicker if not instant responses to RFQs and are unlikely to wait 2 business days to 2 weeks to get a quote from you. Surveys have shown than more than half of the buyers expect a RFQ within 24 hours or less. In a fast paced competitive environment, your customers will go to your competitor if they are able to provide fast, even better instant quotes for their RFQs even if they charge more.
However, there is a silver lining – An easy to use plug and play quoting solution like Innovana3D that integrates with your own website can fix the problem in a matter of days, if not hours. This article goes in more detail on the need for providing Digital Quotes Experience to your customers.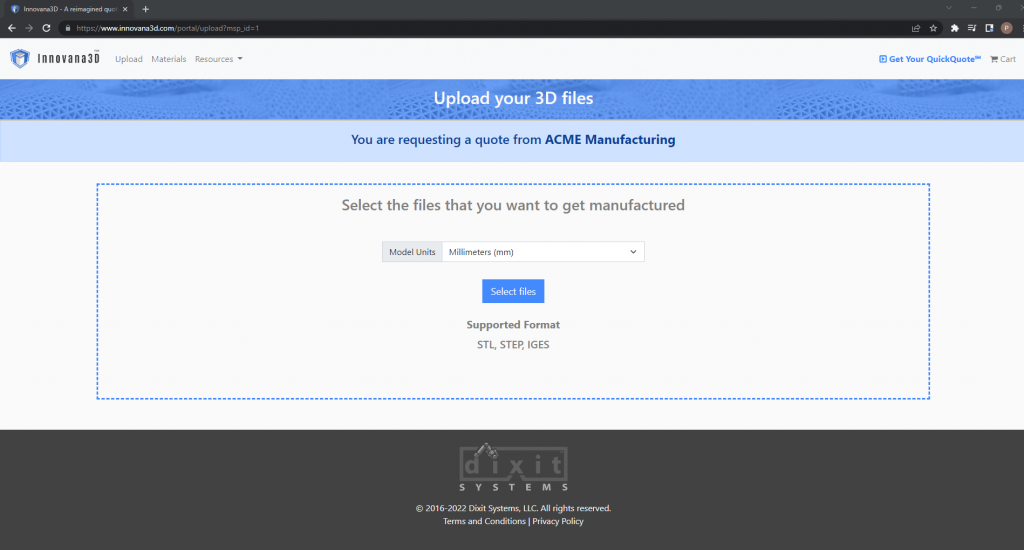 Here is you can watch a sneak peek of Innovana3D Web App:
We hope the tips mentioned here helps you kickstart your Manufacturing Service business. Keep making those parts!
---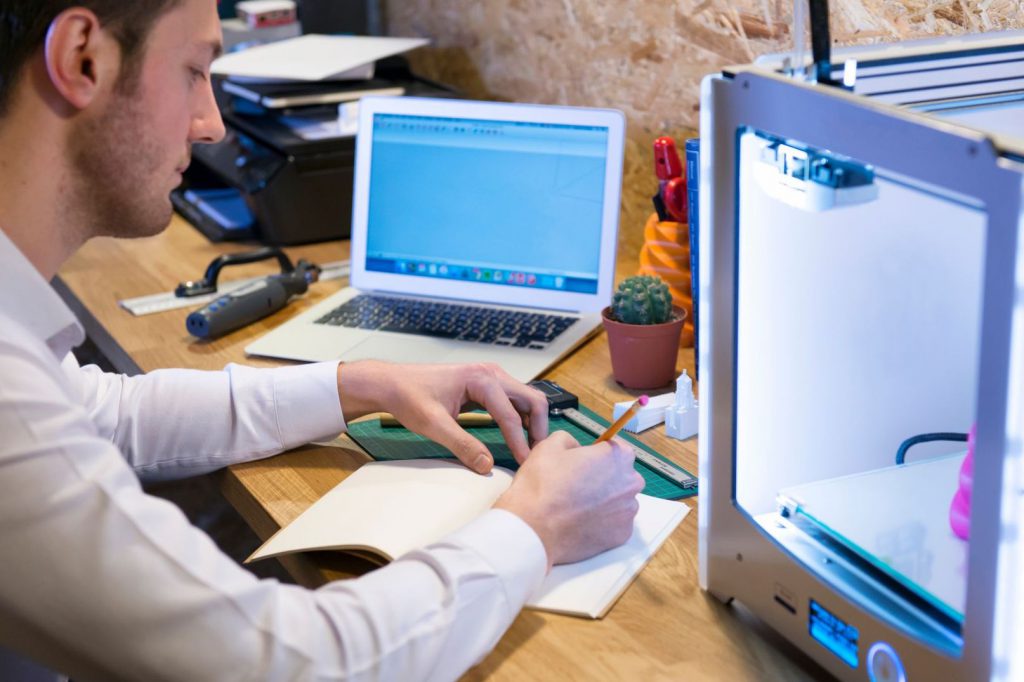 Boost revenue of your manufacturing business and have peace of mind by running operations more effectively.
---
Join Private Beta for Discounted Pricing and Early Access