Are you a job shop owner struggling to manage repeat business? Do you know that one of the critical drivers of constant business growth is "Repeat Business"? It is because it helps to get high return on the cost of acquiring new customers and ensures continuous business growth. In addition, most investors identify repeat business ratio as an essential parameter for an investment decision. This blog by the Innovana3D team will provide some quick tips to increase your repeat business.
Smooth Customer Experience
Providing a smooth customer experience is an essential element of repeat business. It can be done by integrating Innnovan3D request for quotes software into your website, which helps to offer customers an e-commerce-like experience. Using Innnovan3D, customers can upload the CAD file, select material, post-processing, and get an instant quote. They can also immediately make payment and receive the part within some working days. Using Innovana3D request for quotes software, the time for receiving the printed part reduces from 5-6 business days to just 2-3 business days. Reduced time improves your customer service exponentially, promoting repeat business.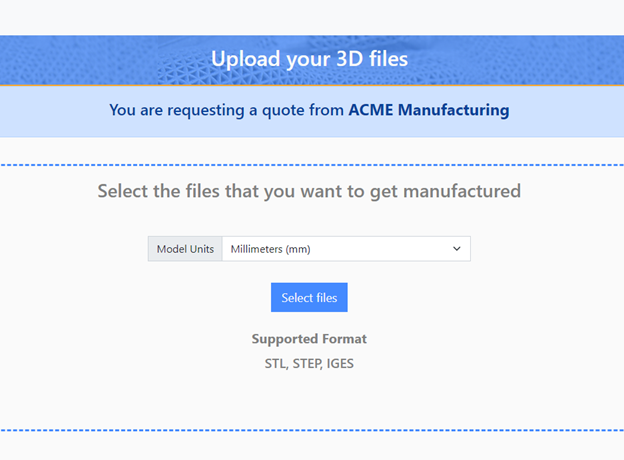 Instant quote generating platform of Innovana 3D, which can be easily integrated with your website
Engineering decisions are complex in nature and involve multiple parameters for success. The same happens with the 3D printing quote generation process, in which the customer has to select the material, the color, the post-processing, and the machine for part printing. The Innovan3D quote generation software is designed to provide step-by-step information to the customer so that the customer does not miss any information. Additionally, the order provided by the software to the production department of the job shop is also clear and precise, which in turn helps in effective communication. This effective communication reduces the chances of errors during part printing, which drives a smooth customer experience.
Provide knowledge, Suggestions, and offers
Another critical aspect of repeat business is providing knowledge and suggestions to customers. The Innovana3D request for quotes software comes with an inbuilt material database that helps the customers to improve their understanding of 3D printing materials. Further, the engineering team must communicate regularly with the customers to understand their requirements and provide suggestions. Additionally, offers can be provided to the customers, which helps them stay connected.

Innovana 3D Material Database, in which new materials are constantly added


Feedback from the customers helps improve the quality of work at the job shop and helps the customers feel valued. The Innvoana3D request for quotes software dashboard can be customized to identify high-value customers so that the job shop manager can take personalized feedback. This process will not only help to improve the repeated feedback but also help to improve the job shop.
If you wish to improve your repeat business by integrating a high-value request for quote software to your website, then register for a free call with an Innnovan3D expert.